Deputy Official Secretary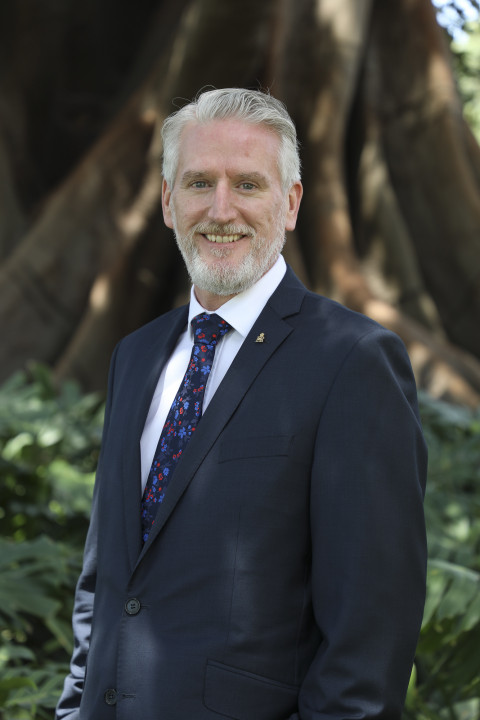 Mr Christopher Sullivan assumed the role of Deputy Official Secretary to the Governor of NSW on 4 November 2013. Prior to this, Mr Sullivan held this position in a project capacity and oversaw the transition of Government House Sydney back to a working household. As Deputy Official Secretary he works with and alongside the Official Secretary in providing support to enable the Governor to perform the constitutional, statutory, ceremonial and public duty accountabilities of the position.  This includes provision of advice across the full scope of the Governor's functions, organisation of official events and engagements.
Mr Sullivan is also responsible for managing the day to day operations of Government House, overseeing the four functional areas of Estate Management, Household, Protocol and Communications. In addition, he performs the role of Clerk of the Executive Council in the absence of the Official Secretary.  Prior to working at Government House Sydney, Mr Sullivan was the Director Protocol and Business Operations, Department of Premier and Cabinet.